Use this Quiz
Copy this quiz into your free Interact account, edit the content however you'd like, set it up and then share it on your website and social media channels.
What type of creative entrepreneur are you?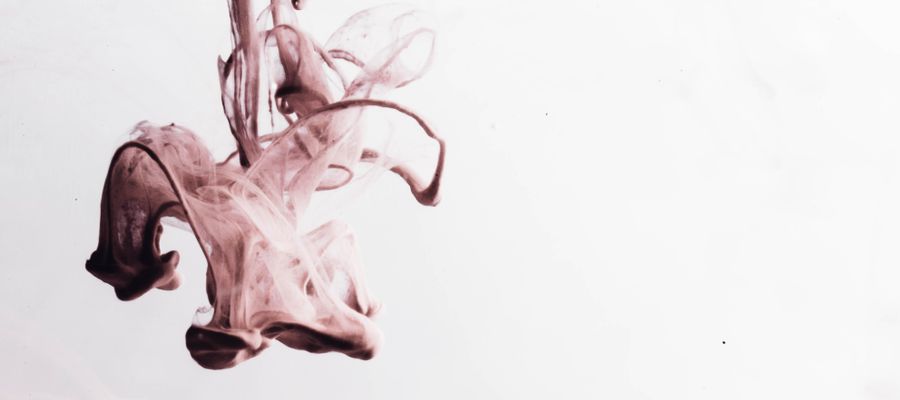 Image Source
Find out if any of these creative job personality types fit your passions or your goals. It's important to take this quiz and know your creative personality type because if you know your type then you can use your strengths to the fullest potential and not risk letting your skills go unused.
Quiz Questions
1.

What do you find yourself spending money on?

A.

Books, magazines and audiobooks

(Correlates to: THE TEACHER )

B.

Events like conferences, meetups, workshops

(Correlates to: THE CONSULTANT )

C.

Anything that helps me grow my business

(Correlates to: THE CREATIVE GURU )

D.

Courses and classes

(Correlates to: THE DOCUMENTER )

E.

Unique goods for Etsy or Artisan shops

(Correlates to: THE CRAFTSMAN )

2.

Your ideal Friday night

A.

Working on a creative project

(Correlates to: THE CRAFTSMAN )

B.

Finally finishing that novel (or writing one!)

(Correlates to: THE DOCUMENTER )

C.

A fun party or event - big or small

(Correlates to: THE CREATIVE GURU )

D.

Spending it with one friend

(Correlates to: THE TEACHER , THE CONSULTANT )

E.

A networking event

(Correlates to: THE CONSULTANT )

3.

What's a tendency you have with work/business?

A.

I like to create my own systems and processes

(Correlates to: THE TEACHER )

B.

I won't feel good unless I do it myself

(Correlates to: THE CRAFTSMAN )

C.

I feel the best doing big picture things and hiring out the smaller tasks

(Correlates to: THE CREATIVE GURU )

D.

I record what I do and research a lot

(Correlates to: THE DOCUMENTER )

E.

I'm better at supervising people and encouraging them

(Correlates to: THE CONSULTANT )

4.

What sounds like an ideal work situation?

A.

I attend and speak at events, online and in person

(Correlates to: THE CREATIVE GURU )

B.

I provide a product or service and make a decent living

(Correlates to: THE CRAFTSMAN )

C.

I talk to people all day as my job

(Correlates to: THE CONSULTANT )

D.

I excel in a skill and then teach people what I did

(Correlates to: THE TEACHER )

E.

I am behind the scenes and people get to enjoy my work (and get paid for it!)

(Correlates to: THE DOCUMENTER )
Quiz Outcomes
1.

THE CRAFTSMAN 

If you've created anything, chances are you've defaulted to being a craftsman as your creative job. If you love this kind of work, you can stop here, because you've found your calling! People in his type usually work well or efficiently behind the scenes. Working with your hands is a must because it's what you used to excel in your particular skill. Examples are woodworking, sewing, watercolor painting, web design, coding, and more. Usually with craftsmen, the style or technique wouldn't be the same without you. You are the reason it's the way it is. And you love it this way. Sure, you can train others to do your job to help you but you've invented your way of the craft. The majority of craftsmen end up being freelancers because of the individuality it gives. You can also be an employee at a company getting your hands deep in the work. You are most likely an independent person. These jobs require you to keep your head down and work until a project is complete.

2.

THE TEACHER 

The teacher is usually a craftsman who turned to educating people. They were getting so many questions on technical matters like proper supplies and techniques. The transition was almost seamless! It's okay to teach without many people asking first. However, it's much more logical to start with a demand. Many would receive countless emails asking the same questions like "How did you do that?" The teacher types are all about helping people. If this sounds like you, you've probably responded to way too many emails. But you do it because you genuinely like to help others. You're detail-oriented and honed in on your skills and techniques. You absolutely love explaining things to others. But you also don't mind sharing everything you've learned along the way. A teacher is very organized and has a system in place. From theories, mood boards, practices, tools, and execution, everything is laid out neatly.

3.

THE DOCUMENTER 

Many don't think of writing as a creative job, but let me change your mind on this! Writing is not just for journalists, literary aficionados screenwriters. There is an art for documenting things through the artist's eyes. Writers love to tell everyone everything that they think is valuable. They love to put together writing pieces that flow. And documenting isn't always writing! Behind the scenes, there lies a photographer capturing their adventures, fashion, and art. It's so much easier these days because there's a place to do all that–a blog! If you don't have one yet, what are you waiting for! If you're hesitant, there are many places to open one for free. A good rule of thumb is three months. If you've given up or your posts have dwindled within that time, you may want to rethink this. Documenters are consistently sharing!

4.

THE CONSULTANT 

If you are the social butterfly and want a creative career but you don't want to be alone a lot, you might be a consultant! Consultants are mostly (but definitely not all) extroverts. That's because energy comes from being around other people. You love to network wherever you go — because that's how you find clients! Consultants are walking advertisements for themselves without being so obviously that. If you're a consultant, you usually can find a delightful way to bring it up in a conversation. But you also know when not to mention anything about your work. You love to motivate others when they confide in you. Your positive energy and charisma are contagious and you love to spread it around. If your friends were to describe you, the word "encouraging" pops up a lot. Though you are a social butterfly, you treasure one-on-one relationships. You know that's how you can make a connection and impact. This is why I mentioned earlier that not all consultants are extroverts. Because introverts do one-on-one relationships well! You believe that one person at a time is more valuable than an entire room. Sometimes that's all you need to know to match this as your creative job!

5.

THE CREATIVE GURU 

The creative guru does not come out of thin air. To reach this type of work, you've already gotten your hands dirty in one of the above job types. You are definitely a seasoned professional and have had more than a few years under your sleeves. If you've already discovered your talent for public speaking, this is a great job to transition to. And thanks to technology, this no longer means getting up in front of a crowd at a conference. If you've received a lot of attention from things like YouTube video tutorials, this might also be your next step! Many influencers get bombarded with questions. They often get overwhelmed and ignore them after a while because they can't keep up. If you feel joy responding to as many as possible, you're definitely guru material! Like the consultant, you love networking. This means that meetups, social events are conferences will make you shine. Whether you're connecting and building your tribe or speaking at one of these events, it's what you love to do!