Make a quiz for your weebly site at Interact
Weebly is one of the premiere website builders and can be supremely useful for designers and agencies who want a quick web solution for a client but don't want to invest in a full website. Luckily we've made it super easy to add a quiz into any Weebly website so if a client requests one you can be ready.
1. Inside the Weebly Website Editor click "Embed Code
This will insert an HTML box onto your Weebly site where the quiz will go

2. Click "Edit Custom HTML"
This will open up a box you can add the quiz embed code into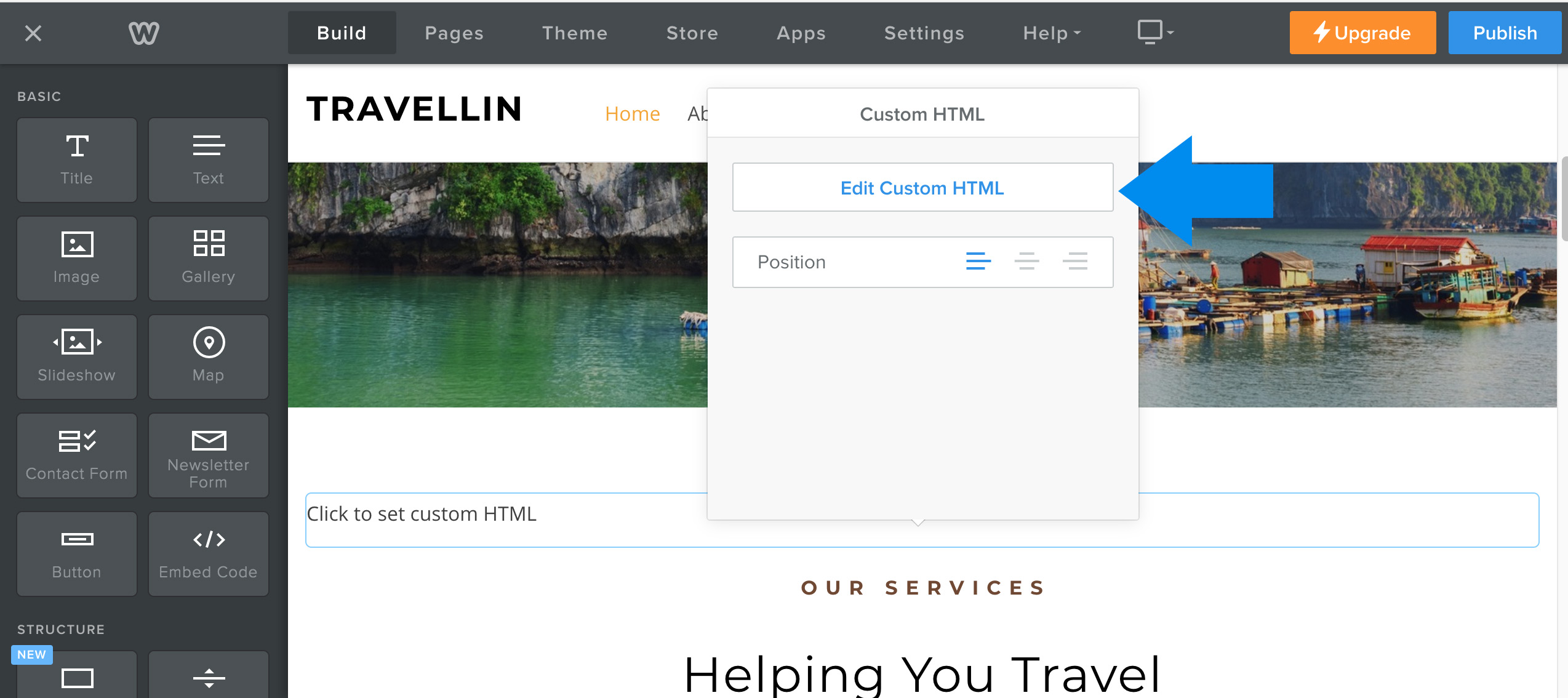 3. In the Interact Quiz Builder dashboard, click "share & embed" and then select "Embed in your Website or Landing Page"
4. Copy your embed code from Interact
Click "Copy Code to Clipboard" to copy the code so you can add it to your Weebly site
5. Paste in and you're done
Now your quiz is live on your Weebly site. You can adjust the sizing and placement to your liking, and interact handles all of the quiz logistics so you're good to go!
Make a quiz for your weebly site at Interact