So, you've built a quiz landing page with Instapage, but you're having trouble embedding your quiz.
Well, you've come to the right place! In ten minutes, you'll know exactly how to embed your quiz on Instapage.
But this guide isn't just a basic tutorial. We'll also go over topics like:
You can either start from the top or head straight to the Instapage tutorial.
What is a landing page?
Before I go on about quiz landing pages, let me explain what one actually is. The point of a landing page is to sell a product or service using sales copy.
We'll break down Paul Fishman's "Self Love Diet" landing page and Ashley Srokosz's "Light up your biz quiz" landing page into seven key parts. I'll also show you the difference between a standard landing page and a quiz landing page.
1. A headline
A captivating header and short description always sit at the top of a landing page.
I don't know about you, but Paul's landing page grabs my attention from the get-go. The bright colors, high-resolution image, and "Discover who you are" description has me interested.
Ashley's headline is similar, but she's describing a quiz instead of a product/service.
Both landing pages capture attention with clear copy and seamless design.
2. Your "Why
Your "why" is your product's backstory and why you're selling it. It can be a funny story or personal experience, for example. The goal is to relate to your audience.
Paul shares his experience of living an inauthentic lifestyle. You can tell he's going to connect self-love with his journey.
Ashley's "why" looks different than Paul's. It's more of a short biography than a story. She gives her audience a quick look at her experience building health businesses.
3. The pain point
People like to buy better versions of themselves. If you can identify their struggles, you'll get them thinking, This product will help me get rid of my problems!
Paul drops a truth bomb by saying, "The things you have been told will make you happy won't actually make you happy."
Wouldn't you want to know what truly makes you happy? It looks like Paul will show you how in his self-love diet course.
Ashley targets the overwhelming feeling that comes with starting a health biz. Her audience is probably nodding their heads along to everything she's saying.
4. Benefits
Benefits answer the "What's in it for me?" question.
Paul focuses on how users will feel after taking his self-love diet course. He uses powerful words like release and confidently to dig deep.
Ashley emphasizes her quiz with words like instantly, fastest, and easiest.
5. Features
Features and benefits aren't synonymous. Benefits tell you what's in it for you, while features state what your product includes.
Paul's students have access to his courses, 1:1 and group coaching, and a community app.
Ashley's landing page doesn't include a "features" section for her quiz. But that doesn't mean you can't add a features section! Add quiz features like:
How many questions your quiz is
How long it takes to finish it
Your quiz results
Sahara Rose helps users find their Dharma Archetype, and she also has a quiz landing page worth noting. Check out the above graphic she uses on her landing page.
6. Call-to-action buttons
Clients can take action right from your landing page with call-to-action buttons.
Quick tip: Add sales copy above your CTA button to lock in sales!
For quiz landing pages, CTAs are easy. Just add your quiz!
7. Other "salesy" features
To further incentivize potential customers with your quiz landing page, add a few extra features, like:
Testimonials
Security badges
Supporting videos and images
And that's it! Now you know what a landing page is and what a successful one looks like. But if you're unsure why a quiz landing page is important, this next section will help you out.
Why build a quiz landing page?
There's no harm in promoting your quiz without a landing page. But landing pages offer perks you might want to take advantage of.
Below are a few reasons why a quiz landing page can help you out.
1. Boosts your SEO
Search engine optimization (SEO) is in charge of ranking content on Google. The higher your content ranks, the more traffic you'll get for certain keywords.
So what does this have to do with landing pages?
Nerd Wallet's money personality quiz attracts a ton of Google traffic. When you search "money personality quiz" on Google, Nerd Wallet's page sits at the top.
If you look closely, you'll see that 260 people search for a "money personality quiz" every day.
This means at least 260 more people find Nerd Wallet's quiz! Imagine how much more traffic you can get with a landing page.
For high rankings, you'll need to research keywords. Use the keywords that your audience looks for that relate to your quiz. Using the "money personality quiz" example, other keywords people might search are:
Money quiz
Money archetype quiz
What is your money personality quiz
You can look into keyword tools like Ahrefs, Moz, or Keywords Everywhere to help you out.
2. Promotes your quiz
Landing pages make quiz promotion easy. All you have to do is share your landing page link on your website and social media.
Primally Pure, for example, generated $100k in sales with a landing page! They promoted it on social media, their website, and their blog.
Notice how their Facebook status says, "Click the link in our bio to take our fun, quick quiz and find out your pure-fect PP deodorant."
Don't forget to add "link in bio" on Instagram, and share on Twitter and LinkedIn as well.
On the website, Primally Pure linked their landing page to the menu. This way, users can take the quiz from any webpage.
And last is the blog. Primally Pure wrote a blog post series about deodorants and linked the landing page at the bottom of each post.
See how easy it is to promote your quiz landing page? And your website, social media handles, and blog aren't the only ways to spread your quiz.
You can also use:
Popup ads: The word "popup" sounds annoying, but they work! Popup ads appear throughout your website or when triggered.
Check out our pop-up ad instructions to build your pop-up.
Facebook/Instagram ads: Some of our clients use PPC ads to drive traffic to their quiz. Kristen Poborsky, for example, generates 10 to 15 leads every day using Facebook!
Quick tip: Use some of your landing page copy on your Facebook/Instagram ads! You'll save time and resources. And you can always go back and change the copy if your ads aren't converting as you expected.
3. Grows your email list
We all know how effectively quizzes grow email subscribers—a landing page will only expedite your list growth! More traffic to your landing page means more email signups.
Ashley Beaudin, a self-sabotage coach, generated 3,545 leads from her quiz landing page.
The key to more signups is using convert-worthy language on your page. Take a look at our guide, How to Create a Quiz Landing Page that Works (20+ examples), for a deep dive.
More tips for growing your email list include:
Adding an email opt-in
Adding an email CTA to your results page
Keep reading for more information on these two steps.
4 quiz landing page examples
Quiz landing pages come in all shapes and sizes. We'll show you four different types of landing pages and why they attract tons of traffic.
1. What is your dharma?
Let's take a closer look at Sahara Rose's landing page.
The best part about Sahara's page is how she incorporates videos. Videos are more personal than images and copy—clients get a feel of your personality and passion.
She also adds a testimonial at the end of her page.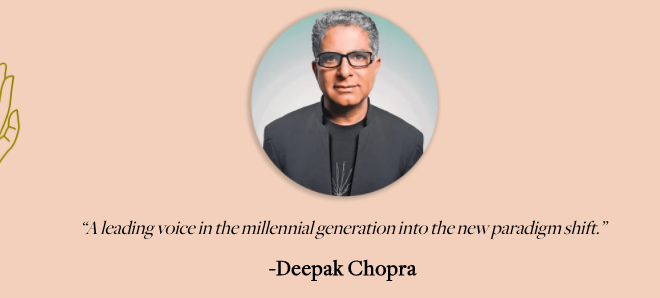 Testimonials and reviews are powerful. I mean, when was the last time you bought something online without looking at the reviews? They also tell clients that you're credible and worth investing in.
Takeaway: Add an "explainer" video to your landing page and talk about your quiz and why you made it. Then, ask past clients to submit a raving quiz review and post it to your page!
2. What's your "money DNA"?
Now let's talk about Denise Duffield's "Do you know your unique 'money DNA'?" quiz.
Take a good look. Is there anything you can click on instead of her "Take the quiz now" CTA button?
Nope! Denise's landing page is free of distractions. Users focus on the landing page because there's nothing else demanding attention.
Takeaway: If something doesn't relate to your quiz landing page, remove it! This includes your website menu and other distracting buttons. Most landing page builders, including Instapage, will do this for you.
3. What's your brand style?
If you're a frequent visitor to our blog, you've definitely heard of Kaye Putnam's brand quiz landing page (which, by the way, helped her generate $100k in sales!).
Kaye's quiz landing page is like an inception of landing pages. On her quiz landing page, she added twelve more landing pages for each brand archetype.
When you click on one of these pages, you'll get the low-down on each archetype's traits. Who wouldn't want to take her quiz after that?
Takeaway: Give your audience a sneak peek at the quiz results. You don't have to go as far as building separate landing pages, but you can write a three-to-five sentence description of each result.
4. A skin quiz
The last quiz landing page I'll talk about is Primally Pure's skincare quiz.
Primally Pure's landing page is different from anything we've talked about. This company sells beauty products, and the landing page is customized to drive quiz-takers to the online shopping cart.
First, they add the four types of skincare results you can get.
As you scroll down their landing page, you'll notice a list of products for each skin type. Below is an example of the "Oil-Rich" skin.
With this type of landing page, you'll direct users straight to your product and get more sales out of it.
Takeaway: If you're an e-commerce shop, focus your quiz landing page on your products. Check out our product recommendation quiz guide for a tutorial.
What's the best landing page builder?
There are numerous landing page builders, but I'll compare and contrast three of them: Unbounce, Leadpages, and Instapage.
1. Unbounce
Landing between $80 and $300 a month, Unbounce provides the necessary landing page features.
There are two interesting Unbounce features: CSS/Javascript access and dynamic landing page text.
Let's go over each of these.
Access to CSS/Javascript means you can add your own code to the landing page builder. This feature is targeted toward developers. But if you know code, you can customize your page CSS or Javascript.
Next is dynamic landing page text. In the marketing world, dynamic means customized. So, dynamic text means you can customize landing page text for certain customer personas.
Let's say you sell skincare products for men and women. You could use dynamic text to change up your copy for a female vs. a male. This way, you're customizing your pitch to a certain persona.
Check out our tutorial: How to Add a Quiz to Your Unbounce Page.
2. Leadpages
Starting at $27 a month, Leadpages is the most affordable builder out of the three.

Just because it's cheaper doesn't mean it's "low-quality." Leadpages has a few awesome features, like:
Checkout integration
Facebook/Instagram ad automation
Website builder
If you use a payment processing software like Stripe, you'll love the checkout integration feature. You can add Stripe directly on your landing page so users can purchase on-site.
Now let's talk about Facebook and Instagram ad automation. Leadpages will pre-populate, or fill, your ad copy with landing page content. Say goodbye to creating brand new ad copy!
The last feature is website building. In a nutshell, website builders build websites with a drag-and-drop feature. No code needed!
Check out our guide, How to Add a Quiz to a Leadpages Landing Page, for more examples.
3. Instapage
The last landing page builder we'll talk about is Instapage. Instapage is the priciest out of the three, starting at $299 a month. We'll go over their pricing soon, but first let's talk about their features.
People love Instapage because of the dynamic landing pages. Unbounce may allow dynamic landing page text, but Instapage offers complete dynamic landing pages. This means you can create different pages for each buyer persona!
Going back to the skincare example. If you were to build a landing page for a female buyer vs. a male buyer, you could change the design, images, and overall structure with Instapage.
Another win for Instapage is the team collaboration feature. You and your team can post comments and edits in real-time. Imagine a Google Docs sheet, but for landing pages.
Plus, you can set up your landing page for success with Instapage's impressive analytic and conversion settings. We'll talk more about these settings later. For now, let's talk more about the pricing.
How much does Instapage cost?
Instapage costs $299 a month for the "Building" plan, or $199 if you pay annually. The "Converting" plan is customized—enterprise companies are more likely to use this plan. 
Below are the key features for the "Building" plan.
A customer success manager: support from Instapage's landing page experts
Design suggestions: design support from Instapage
Real-time collaboration: teams can edit and comment in real-time
AMP pages: optimize landing pages for mobile phones
Post click score: the percentage of ads that send traffic to a unique post-click
Security measures: add GDPR or SSL encryption
The "Converting" plan includes all of the features above, as well as:
Heatmaps: observe where users spend the most time on your page
Multi-step forms: turn forms into multi-step forms
Page migration: move old landing pages from other software to Instapage
Editable global blocks: when you edit a page block, the edits will show across all landing pages
1:1 ad-to-page personalization: deliver post-click landing page experiences to every audience
Software integrations: integrate software like Hubspot and Marketo with Instapage
Reach out for a custom quote on their website.
Designing a quiz with Interact
Before adding your quiz to Instapage, you'll need… well, a quiz!
Some of our best features include:
1. Hundreds of templates—Don't want to design your quiz? No problem. Choose one of our quiz templates.
2. Email integration—Build an email opt-in form and integrate your email software with Interact. I'll show you how to build an email opt-in soon!
3. Embedded links—Embed your quiz on your website, landing pages, and social media handles.
4. Quiz analytics—Keep track of how many users take your quiz, as well as:
How many users viewed their results and clicked on your call to action
Your most popular quiz answers
How many views, quiz starts, and completions you have
5. Conditional logic—Also known as branching logic, conditional logic creates a personalized quiz with intuitive questions.
Below is an example.
Let's say you asked, "Do you like coffee or tea?" and user #1 answered, "I love tea!" Then conditional logic would generate a question asking about tea. On the other hand, if user #2 said, "Coffee is my go-to!" conditional logic would generate a Q about coffee.
Our conditional logic guide will show you how to build a personalized quiz journey.
6. Social sharing—Share your quiz on social media using an embedded link. Or, encourage your quiz-takers to share their results straight from the quiz.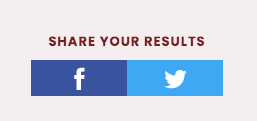 7. A user-intuitive interface—All of these features are on your quiz dashboard, ready for use! And if you have questions, you can click on the pink chat box at the bottom-right corner for support.
Are you looking for a step-by-step tutorial to make your quiz? Then, check out our guide: How to Make an Interactive Quiz.
How to add your quiz to Instapage
You can integrate your quiz with Instapage in two steps! If you haven't created an Instapage account yet, go ahead and do that here.
1. Copy HTML code
The first thing to do is copy the appropriate HTML code from your quiz. On your quiz dashboard, hit Share & Embed.
Next, head to Embed Code and copy iFrame code.
Are you wondering what the Embed Options mean?
Use custom size—The default quiz size for iFrame is 800px x 800px. If you toggle this setting on, you can edit the size however you want.
Open quiz in new tab on mobile device—Opening your quiz on a new tab can improve the user experience.
Disable cover page on quiz—Disabling your cover page will get rid of the page below.
So your quiz will automatically start with the first question.
2. Paste HTML code to Instapage
On Instapage's editing page, there are two different HTML settings.
Do not click on the HTML/CSS button on the right side of the page! This setting won't format your quiz correctly.
Instead, choose the HTML button on the editing toolbar. You should see it at the bottom left corner.
Paste your iFrame code into the HTML box and resize the box to your liking.
Now hit Preview and see what you think!
You can also switch to the Mobile view and see what it looks like on a phone or tablet.
And that's it! Was that easy or what?
Optimizing your quiz landing page
We want you to get the most out of your quiz landing page. Below are three tips to drive more quiz traffic to your biz.
1. Build an email opt-in
You will miss out on hundreds of leads without an email opt-in! With an opt-in, users will exchange their email address to see their results.
A few things to note about this email opt-in are the title and description.
The title is straightforward with "Enter your email to discover your brand visual style." Make sure users know what they're exchanging their email for. Honesty will get you more email opens.
Next is the description. This opt-in adds an incentive with "PS: I'll also send you a free customized guide + fun content." According to Statista, 319 billion emails are sent every day!! They want to make sure your opt-in is worth it.
So, how do you make an email opt-in?
On your quiz dashboard, toggle the Lead Generation button on.
Now you can fill out the opt-in form. First, decide what contact information you want to collect. Only ask for the information you absolutely need—you don't want to scare users away with too many questions.
For most of us, a first name and email address will do.
Next are the form settings.
Allowing users to skip your form means they can say no to your opt-in. You might be thinking, Why would I allow users to skip my opt-in? I want those emails!
If users don't care enough about their results to enter an email, you're better off leaving them out of your email list. Cold subscribers will only bog down your conversion rates.
The last two steps have to do with security. You can display a link to your privacy policy, or enable a consent checkbox.
Finally, you can edit your email opt-in. Change up the copy and CTA button color.
When you're finished, follow the next steps to integrate your email software and Interact!
2. Ask for testimonials
Earlier in this post, I mentioned how Paul Fishman's Self-Love Diet landing page included testimonials.
Paul's landing page promoted his online course rather than a quiz. But that doesn't mean you shouldn't use testimonials!
In 2018, Unbounce found that landing pages with social proof convert 1.1% better than those without social proof. I think it's worth trying out, wouldn't you agree?
So, how do you gather quiz testimonials?
One, ask past quiz-takers directly over email. In your email sequence, ask users to fill out a survey about your quiz or respond with their thoughts.
Two, post a social media poll to start a conversation about your quiz. The buzz might attract new users, too!
3. Build a converting results page
You can think of your results page as the bridge between lead generation and sales. After a user takes your quiz, they'll either:
Subscribe to your email and check their results. Then, they'll follow your next call to action.
Subscribe to your email, check their results, and exit out of the page, forgetting all about your quiz.
The latter happens if a results page doesn't overdeliver. It's crucial to pack your results with as much value as possible.
With that, let's go over one of our quiz results pages, step by step.
Always include your results and a supporting image at the top of the page.
And make sure your headline is encouraging! Use power words like:
Awesome
Savvy
Determined
Hardcore
You get the picture. Use your creativity and brainstorm positive and catchy results.
Next is the description.
Start your description by pointing out your user's strengths. Tell them why they rock and what they are best at. Then you can transition into their weaknesses. Be gentle yet honest about their struggles.
At this point, your audience will think, Wow, my results describe me to a T! But what do I do now?
Show off your expertise and list three tips to help your audience grow into their best self.
Don't offer your services just yet! We're getting there, but first, introduce yourself and why you do what you do.
Keep your introduction brief at two to three paragraphs. Don't forget to relate to your users! Rather than blabbing about your favorite hobbies, connect to them with an experience or story. They want to know why they can count on you.
Now is the time to promote some content! Nurture your leads and offer your best guides, podcast episodes, and freebies.
Next, add a call to action. If you allow users to skip your email opt-in, give it another shot with a "Sign up for my email!" CTA. But you can also promote your podcast, free webinar, blog posts… the possibilities are endless.
4. Add conversion goals on Instapage
If you click on your landing page on Instapage, you'll see a list of optimization settings.
Let's add some conversion goals to update what's working and what's not.
Form submissions mean you can track how many users submit a form. While your quiz is technically a form, it's different from Instapage's form button. You can ask Instapage's support if this setting should be on or off.
Links on the page are similar to form submissions. This setting tracks link conversions.
Now let's go to external tracking.
With external tracking, you can track how many users click on the CTA button on your results page. This page might be your website, a blog post, your email subscription, etc.
5. Optimize your landing page for social and search
Using the same Instapage settings, let's optimize your landing page for search and social. Click on Search & Social to get started.
First, toggle "Hide from search engines" off so Google can rank your page.
Next, add a page title. Use your main keyword in the title, like "brand style quiz" or "money personality quiz."
Then, enter your canonical link URL, which is the URL you want Google to rank.
If you've researched keywords, you'll know what phrases to add in keywords.
As for the Meta description, add your primary keyword phrase and some context around it.
Below is an example of an entrepreneur archetype quiz.
"This entrepreneur archetype quiz identifies your biggest strengths and weaknesses as an entrepreneur. If you want to reach business goals you never thought possible, you'll want to know your entrepreneur archetype, so you can step outside your comfort zone and make big wins!"
Now you can upload a favicon, which is the small icon that appears next to your web address.
Now we can talk about optimizing your social media posts. For Facebook and LinkedIn, add your status message. Your status message can say something like, "Take this entrepreneur archetype quiz and find out your true strengths!"
Realistically, your status message will be more personal than my example. But you get the picture.
The description is self-explanatory—explain what your quiz landing page is about!
When it comes to Twitter, the description is a status update. Get your followers excited with a high-converting tweet.
Now your landing page is ready for more conversions, higher Google rankings, and more social clicks!
Your next steps
I bet you didn't expect to learn SO much about quiz landing pages, did you? You might've come to this post for a quick Instapage tutorial, but you also learned:
What a landing page is and how it differs from a quiz landing page.
Why you should build a quiz landing page: for better SEO and more email subscribers!
Four examples of quiz landing pages—from coaches to e-commerce stores, anyone can build a quiz landing page.
The best landing page builder: Unbounce, Leadpages, and Instapage come with different perks.
Designing a quiz with Interact. Create an account with us if you haven't already.
How to add your quiz on Instapage. It only takes two steps.
How to optimize your quiz landing page. Three words: email, testimonials, and results.
So, what's next for you?
Dig deeper into attracting more leads with email. Check out our complete list-building guide with four free templates! You'll be a quiz lead machine in no time.