It all seems pretty straightforward doesn't it? Selling courses online that is.
You come up with a topic to teach, record and upload a few videos, and then you sit back and watch the money roll in. Pretty easy right?
Well, despite what most online guides out there would have you believe, no not really.
While it's true that there's never been an easier time to generate thousands of dollars from selling online courses. The flip side of the coin is that there's also more competition than ever and with more online courses popping up every day, it's getting harder and harder to create an online course that stands out from the crowd.
In order to successfully create and sell courses online these days, you're going to need to know exactly what does and doesn't work. Which is where I come in.
In this (incredibly) long post, I'm going to walk you through everything you need to know to develop, market and sell a successful online course. I'll be breaking down for you step-by-step everything from how to incorporate online courses into your business to the top differences between successful and unsuccessful online courses!
Make sure to bookmark this post and share it with members of your team so you can refer to it later. Now, without further ado, let's get into it!
The Big Business of Selling Online Courses
How Much Can You Really Make Selling Online Courses?
Step 1: Understand Where Online Courses Fit in Your Business

How Does This Make Money?
Who Is This For?
Is This the Best Way to Provide Value?

Step 2: How to Pick the Perfect Topic to Teach

Evaluate Your Audience
Talk to Your Audience
Check Out The Competition

Step 3: The Easy Way to Validate Your Online Course Idea

Just Start Selling
Bonus: Test Different Headlines
Test with Content

Step 4: The Structure of a Successful Online Course

Identify the Transformation
Mapping Out Your Course
The Ideal Lesson Structure
Bonus: Troubleshooting Your Online Course
Crafting the Best Lessons

Step 5: Time to Build an Online Course

Tools for Recording
Bonus: Tips for Recording
Picking a Hosting Platform
Nice-to-Have

Step 6: The Top X Differences Between Successful and Unsuccessful Courses

Community
Active Learning / Engagement
Real results and progress
Social Proof
Content Improvement

Step 7: Pricing Your Online Course

The Value of the Transformation
Your Overall Sales Funnel
Your Income and Revenue Goals
The Big Business of Selling Courses Online
Let's be clear here, it doesn't matter if you're an entrepreneur just starting out or a multinational conglomerate, there is a lot of money to be made with online courses.
Or as Yosemite Sam once so eloquently put it: "There's gold in thar hills!"
While the concept of online education isn't anything new, with the first digital training courses being developed as early as the 1960s, it wasn't until the advent of the internet that it really took off.
By the time the 2000s rolled around, universities were already beginning to explore the potential of crafting digital learning experiences and selling them for a fee. Major companies like IBM were also quick to take advantage of online courses as an inexpensive and effective way to onboard and train new employees.
According to research by the Brandon Hall Group, revenues in the eLeaning industry have grown by a whopping 900% since 2000 and it still shows no signs of slowing down.
Further research by Statista discovered that the global e-learning market was worth $165 billion in 2016 alone and is projected to hit $243 billion by 2022.
Image via Statista
Online learning is no longer an industry that's limited to the world of academia and corporations. Right now, there are hundreds of thousands of entrepreneurs, brands and small businesses all taking advantage of the online learning revolution we're currently in.
What's becoming increasingly clear is that there is a definite hunger for educational content on all sorts of topics and subjects. Nowadays, literally anyone can create an online course as long as they have an internet connection and a topic worth teaching.
Take a quick look online and you're practically guaranteed to find an in-depth online course on everything from the right way to build a brand to the art of rope dart.
But, the question remains, how can you get a slice of this lucrative pie?

How Much Can You Really Make Selling Courses Online?
Depending on your own business goals and the type of course you're creating, you can be earning anywhere from a couple hundred to over a million dollars as an online course creator.
According to Teachable, the average instructor on their platform earns $5,000 from their courses, whereas Skillshare reports that their top instructors are able to earn $3,000 a month on average.
Image via Teachable
As I mentioned earlier, there are thousands of online courses out there and if you want to stand out from the crowd you need to be able to do what it takes to make it a success.
Recording a couple dozen screen share videos and throwing them online just isn't going to cut it anymore. Audiences are smart and can tell the difference between a well-crafted and a poorly-made course, and you can be sure they're not going to throw their money away on an inferior product when they can get something better elsewhere.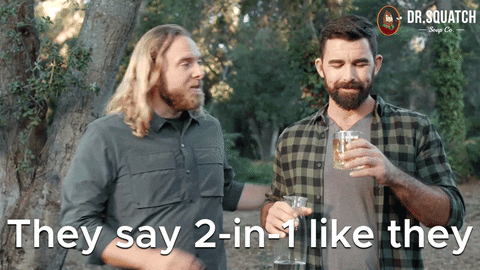 Image via Giphy
For solopreneur Justin Jackson, he began selling his own online courses in 2016 and as a way to generate passive income so he could focus more of his time and effort on other projects. Within a year he managed to increase his revenue to $146,000 and grew it even further to $190,000 by the end of 2017 thanks to his courses.
Image via Justin Jackson
For more established brands like Foundr, they are able to develop and offer over a dozen different online courses on marketing and entrepreneurship. They've been able to generate millions of dollars in annual revenue and dramatically grow their business through their online courses. With their first-ever online course generating over $500,000 in sales within the first month alone.
However, you don't have to limit yourself to selling directly to individual consumers.
Just take a look at Marc Wayshark who created an online sales training program specifically for corporations and their sales teams. Instead of trying to convince hundreds of people to purchase his course in one-off sales, Marc was able to tighten his focus and concentrate on selling to a handful of corporations. Allowing him to boost his annual revenue by 20% for less work and time.
Online courses have the potential to be incredibly lucrative but, just like any other business or product idea, the amount you earn from your online course depends entirely on the amount of time and effort you're willing to put into it.
Step 1: Understand Where Online Courses Fit in Your Business
Before we dive into the nitty-gritty of making a profitable online course, we can't forget the most important step: figuring out if an online course is right for you.
Anyone can create a successful online course, that doesn't mean everyone should.
This isn't meant to scare you off the idea of starting an online course, far from it. But the last thing I want you to do is to spend a bunch of your valuable time and resources into something that's ultimately not going to work.
It's important to remember that an online course isn't some magic bullet that's guaranteed to start spitting out money once you make it. Way too often I've seen people create an online course because it was the "it" thing to do, only to be surprised when it falls flat on its face.
Image via Forbes
Which is why before you even begin thinking about what topics you can teach, let's first see if it's even worth your time to create an online course in the first place by answering these three questions:
How Does This Make Money?
Traditionally speaking, we tend to think of online courses as a source of passive income and nothing more. While that's certainly true, that's only the tip of the iceberg of what selling courses online can do for your business.
Depending on who you talk to, the biggest benefit of creating an online course can be anything from generating more leads for your business to building brand loyalty. When building your own online course, it helps to think about what your specific goals are for selling courses online and the effect they'll have on your bottom line.
Just to keep things simple though, here are the four main ways you can make money with online courses:
1. Evergreen Sales
Probably the most conventional method of selling courses online. The basic idea is to create an evergreen course that people can purchase at any time allowing for passive income.
For this to generate a consistent stream of revenue, you'll need to create an evergreen sales funnel that will continuously drive people to your course (more on this later).
Case in point, Ryan Robinson's Built to Blog course is always available to anyone that's looking to build a blogging business. Ever since launching his course in 2016, Ryan's course has generated an average of $3,000 a month with little to no paid advertising.
2. Product Launches
The next most common method is to hold an event – like a product launch – where you offer your course for a limited time only. This tactic is often used for more expensive courses as it helps drive a sense of urgency and incentivizes your audience to purchase before the cart closes.
Image via VideoFruit
A great example of this is Video Fruit's 10,000 Subscriber Course where, through using the product launch formula, they were able to generate $220,750 in just 10 days!
3. Build Brand Exposure and Authority
A more indirect, yet still powerful, method of making money with your online course is to use it as a way to generate higher-quality leads and prospects for your business.
Being a course creator immediately establishes yourself as a subject matter expert, making people more likely to trust your brand. A great tactic is to give away a mini-course for free as a powerful lead magnet for your business.
You can see how DigitalMarketer does this with their free mini-course on Facebook Ad Campaigns. It's a short 3-part course that gives a quick overview on how to build a Facebook Ad campaign and provides its students with actionable advice that they can immediately apply themselves.
It's very simple but undeniably effective in generating high-quality leads for DigitalMarketer and building a strong sense of expertise and authority around their brand.
4. Onboarding and Customer Success
Another way businesses can profit from online courses is to offer them for free to their existing customers.
A problem that every business faces is finding a way to quickly and effectively onboard customers. Creating an online course tailored specifically for new customers and their pain points can greatly improve a business's overall customer retention rate and customer loyalty.
There is perhaps no better example of this in action than Widen University. As a digital asset management company, Widen created a free course designed to educate its customers on topics like governance and asset management.
According to Jake Athey, Widen's vice president of marketing, Widen's focus on providing free online education is directly responsible for Widen's impressive customer retention rate of 96% and the dramatic improvement for their NPS score from 36 to 56 in just three years.
Who Is This For?
The next question you need to ask yourself is: who is this online course for exactly?
A common mistake that many first-time course creators make is getting too caught up in the excitement of creating a course that they forget who their target audience is.
Listen, it's great that you're passionate about a certain topic and that you want to share your knowledge with the world. But if your goal is to make money from your course, then you need to have a clear idea of who your paying customers are.
Remember that this isn't about you, it's about them.
In the end, it doesn't matter if your Intro to Spiderman course has a whole module dedicated to the ins and outs of Stiltman and the Kangaroo: A History of Spiderman's Rogues Gallery if no one is willing to put money down for that kind of content.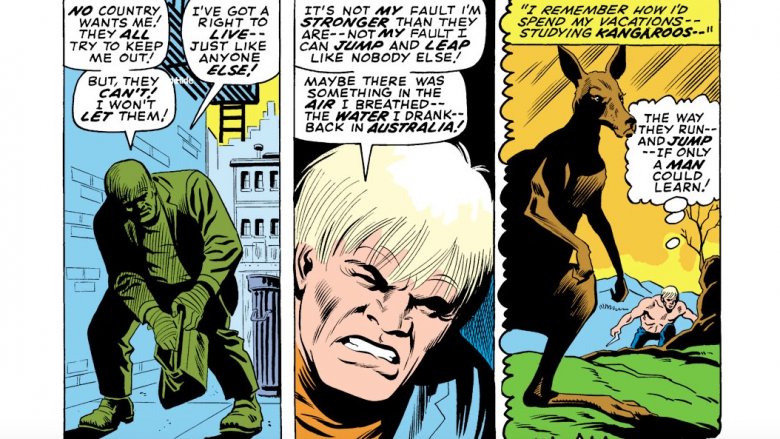 You thought I was joking? Image via Looper
Take a moment to think long and hard about who your ideal customer is. Beyond their basic demographic details, you need to also have a thorough understanding of their psychographic profile and the things that make them tick.
The more you know about your customer the better equipped you'll be at creating a course that truly resonates with them.
I highly encourage you to take the time to create a customer avatar of your ideal customer and to get as in-depth as possible.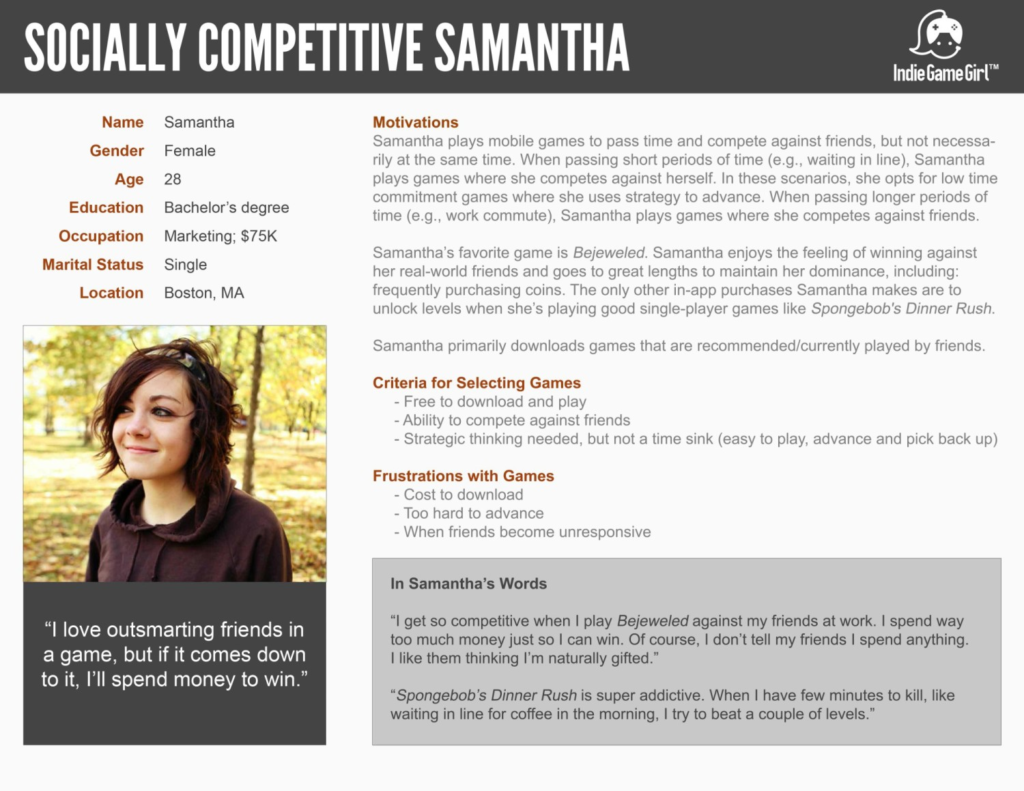 If you find yourself having trouble building out your customer profile, a great way to find out what makes your audience tick is to create a personality quiz designed to help you gain more insight about who they are.
Find Out How to Create the Perfect Personality Quiz!
Is This The Best Way to Provide Value?
Finally, before you head down the course creation road, carefully consider if an online course really is the best way to provide value to your audience.
As powerful as online courses can be, it's important to remember that they are just one of the many tools at your disposal. In the same way you wouldn't use a hammer to cut something, you want to make sure that you're using the right tool for the job.
For example, if your goal is to generate more leads for your business then perhaps a simple quiz would be more effective than a full-blown course. Or, if you're looking to build up your brand's level of exposure and credibility then perhaps starting a podcast or sharing more social proof is the way to go.
Just like anything else, online courses have their own share of pros and cons and it's up to you to decide if the benefits outweigh the risks.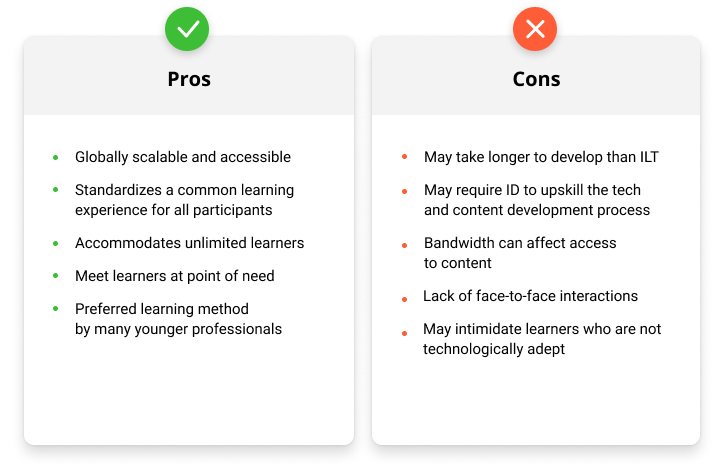 Image via iSpring Solutions
It's also worth considering if an online course really is the best way to educate your audience.
Everyone learns differently and when developing your customer profile you might discover that your audience prefers learning through reading over taking a course. If that's the case then you'll likely have much better results selling a book instead.
I still firmly believe that every business can benefit from selling courses online. But I'm not going to sit here and tell you that an online course is the number-one-best-choice-at-all-times-and-for-every-situation.
For one thing, it's a mouthful to say.
For another, I want you to be as successful as possible. And if it turns out that selling courses online is it, then great! If not, then don't worry, there's a ton of other cool stuff you can do!
Step 2: How to Pick the Perfect Topic to Teach
Alright then, now let's get into the good stuff!
So you've looked at the facts, weighed the pros and cons, and have decided that an online course is right for you and your business.
The next step is to figure out what your online course is going to be all about. Quite simply, the key to finding a profitable course topic rests on meeting these three criteria:
It's a topic you have personal experience in and are passionate about
It solves a genuine problem the student is facing
It's in a profitable niche
Although, as with most things, this is easier said than done.
But don't worry. That's what I'm here for! Now let me show you this simple 3-part process to find the perfect topic to teach:

1. Evaluate Your Experience
The first place any would-be course creator should start is with themselves.
Start by creating a list of the things that you are qualified to teach.
More than just having a passion for the topic, you need to be able to demonstrate to your would-be students that you are qualified to be a teacher on this topic.
While you don't necessarily need to be a bona fide genius with multiple PhDs to be qualified to teach a subject. You do, however, need to be able to have at least some credibility in whatever it is you're teaching about.
The reality of the situation is that no one wants to learn from some random person off the street.
However, if that person can confidently point to their previous experience and provide real-world examples of their knowledge being able to generate some real results. Chances are you're far more likely to trust this person's expertise and knowledge on the subject over someone that just says "trust me, I know what I'm talking about."
Yeah…I'm going to go with "no" on that one. Image via DeFranco Training
A fairly common problem that many new course creators find themselves facing is finding the confidence to say that they're expert on any kind of topic.
When faced with this kind of self-doubt, it helps to take a step back from your thoughts and ask the people around you what they think you're good at. Ask your friends, colleagues and clients to share with you what they think you're an expert at and, most importantly, why they think that.
Oftentimes, you'll be surprised at how knowledgeable you actually are and that many of the things you assume to be "common knowledge" aren't very common at all!
PRO TIP: This is also a great opportunity for you to gather some positive testimonials and start building some social proof around your course.
2. Talk to Your Audience
When it comes to validating any business idea, nothing beats getting out there and talking to people.
This is a vital step because it forces you to step outside of your own bubble and see if there really is any interest or demand for your idea. I can't even begin to tell you the number of times I thought I had the "perfect" idea only to find out that my initial hunch was completely incorrect.
Which is why it's so important that you don't skip this step!
Foundr will then carefully go through the survey responses and see if they can find any common keywords or phrases among them. Not only does this allow Foundr to begin validating their ideas, but it also uncovers even more potential course topics they can use in the future.
When it comes to picking the right topic for their online courses, Foundr will send out a simple survey to their most engaged audience members. The survey itself contains only a handful of questions designed to help Foundr get a better idea of what types of challenges their audience is facing and what their goals are.
Image via Foundr
For those of us who don't already have an audience, don't worry! Because even if you don't have a 100,000+ mailing list, you can still get out there and talk to your target audience.
All you need to know is how to get in contact with them, and that can be achieved by either picking up the phone or just sending them a message online.
It doesn't need to be anything flashy or crazy. Just a simple message asking them if they'd be willing to have a quick chat with you and that's it!
Image via Start From Zero
The key here is to make sure you're having the right kind of conversations with these people. Which means putting more emphasis on exploring what problems your potential customers are facing and less time trying to sell them on your idea.

PRO TIP: Another great tactic to gauge audience interest and come up with some new ideas on what topics to teach is to go through your previously published content. What are your most popular blog posts? Have you ever had a piece of content go viral?
An old blog post or video with a lot of views and comments is a great sign that your audience is interested in learning more about that topic.

3. Check Out The Competition
You've evaluated your experience and figured out what your strengths are and you've talked to your audience. Now, the final step in picking the perfect online course topic is to do your research and check out the competition.
While you don't need to spend too long on this step, it is important to get a basic feel for your chosen niche.
A great place to start is to check out online course marketplaces like Teachable, Coursera or Skillshare and see what's on offer there. Marketplaces like these are great because you'll likely find several courses teaching the same topic and – with a little digging – you can find out what the differences are between each course.
While these marketplaces are a great place to start, nothing beats good ol' Google.
I highly recommend that you spend at least an hour or two looking for other online courses that are tackling the same problems as yours.
More than just evaluating their content, you also want to see if you can find out things like:
How do they market and promote their courses
If they offer any other products like books or consulting
What their pricing structure is like
What kind of marketing messages they use
If they offer any other features with their courses like a private community or personal coaching
All of this will be incredibly valuable information in helping you figure out what your course will look like in the end.
That isn't to say that you should be directly copying or imitating what other people are doing. But it's helpful to know what other people are offering and how you can differentiate yourself from them.

PRO TIP: Make sure to check out the Amazon marketplace to see if there are any books on your topic as well. This can be a great way to gather more information and gauge the demand for your course topic.
For example, if I were looking to create a class on character animation, searching on Amazon will bring up over 5,000 results on the topic.
Not only does this confirm for me that there's a definite market for this topic, but I can also start understanding what my potential students are looking for by looking through the reviews and comments for the most popular results.
Step 3: The Easiest Methods to Validate Your Online Course
By now you should have at least a handful of ideas for you to pick from. They all look good, but how do you know which one you should work on first?
Positive comments and feedback is good, but that alone won't be enough to tell you if your course will be profitable or not. More often than not you'll find people who are "interested" in purchasing your course but will ultimately pass when it comes to putting money down.
As any entrepreneur worth their salt will tell you: the best way to validate any business idea is to just start selling.
Taking a page from the Lean Startup Methodology, we'll be creating an MVP or Minimum Viable Product of your course. Basically, we'll be creating the simplest possible version of your course and see if anyone is willing to purchase that.
After all, if you can sell something without all the bells and whistles, then you know for sure you have a winner on your hands.
Validate with a Landing Page
To get started, all you need is something like Leadpages or ConvertKit to create a simple sales page for your course.
Don't get caught up in trying to make it perfect because you can always change it later when you're ready to properly launch. For now, since all we're trying to do is see if our idea has any merit, all it really needs is:
A clear message describing the problem you're solving
The benefits of taking your course
A basic outline of the learning outcomes and what people can expect
A clear call-to-action button to purchase or learn more
And that's pretty much it.
While not strictly necessary, it can also be helpful to include other elements on your landing page like hi-resolution graphics, an explainer video, and even some social proof if you have any.
Once you have your landing page up and ready, it's just a matter of making sure that you're getting it in front of the right people.
There are a variety of ways you can do this from notifying your email list to generating organic traffic. However, since we want to validate as quickly as possible, by far the most effective method at driving traffic is to set up a simple Facebook ad campaign that targets your ideal customers.
For example, if your topic is about How to Become a Travel Blogger, we can set up a Facebook ad campaign to target people who are fans of certain travel magazines, have visited certain locations, and even the country they live in. This is when having a complete profile of your ideal customer comes in really handy.
From here it's just a matter of sitting back a few days and waiting for the results to come in.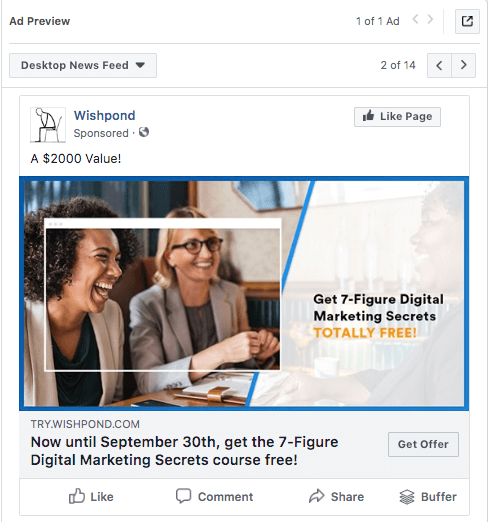 Image via Wishpond
While there isn't any hard-and-fast rule on what metrics and numbers to look out for when it comes to validating an online course idea. A good rule of thumb that many course creators fall back on is:
Gain 100 true fans. If you have 100 people willing to purchase based on your landing page alone, that's a great sign that you have a highly profitable course in your hands.
Achieve a 5% conversation rate. In this case, you're looking for the number of people who have clicked through the CTA on your landing page. This number can vary depending on the industry – with the average conversion rate on landing pages being 2.35% – but this is a good place to start.
Receive overwhelming positive feedback. Figuring out what feedback can be considered positive or not can be very subjective so you have to be careful that you're not falling for false positives. It helps to get into the practice of taking note of every bit of feedback you do receive from social media comments to survey responses so you can get as clear of a picture as possible.
Keep in mind that, ultimately, it's up to you to decide what your definition of success is. So, be sure to define what your goals are early on so you have a clear idea of what you're trying to achieve.
PRO-TIP: Pre-selling is also a great opportunity for you to start building an email list around your course and begin generating some interest from your target audience.
Validate with a Joint Webinar
While more involved and requires more effort, another great tactic to validate your online course ideas is through running a joint webinar. This is perfect if you already have a strong idea of what you want to teach and are looking for immediate feedback.
What makes this tactic so powerful is that – by piggybacking off a more established brand – you're able to gain immediate access to an already engaged audience.
Running a joint webinar also gives you the unique benefit of being able to gather real-time feedback on the core ideas of your course, as well as allowing you to further establish yourself as an authority on the subject.
Image via Thinkific
Take advantage of this tactic by first creating a mini-version of your course. It doesn't have to be exhaustive, just a simple one-hour presentation that covers the main lessons you plan on teaching.
For example, if you're planning on creating an online course on Italian cuisine then you can prepare a presentation on how to make your own pizza. If your course topic is on Instagram marketing, then a masterclass that goes over your main tactics on how to acquire followers could do the trick.
Once you've come up with your webinar topics, the next step is to reach out to other brands that share the same target audience and see if they'd be interested in hosting a webinar with you.
Image via VideoFruit
As long as your webinar aligns with their core goals and values, most brands will be more than happy to host a webinar on your behalf.
Make sure you spend some time working out the webinar's promotional strategy with the other brand beforehand. Find out if they'd be willing to notify their email list and how comfortable they are with you making a sales pitch in the webinar.
From here, it's just a matter of making sure that you give a killer presentation. The key here is to make sure that you are, first and foremost, providing real value to your attendees.
Once your webinar is over you have a number of options you can use to validate your course idea:
Combine this method with the previous tactic and direct people to a landing page and see how many conversions you receive.
Survey / reach out to webinar attendees and ask for their feedback.
Continue building your audience and mailing list by running even more joint webinars.
All of the above!
Bonus: Testing Different Headlines
In the early 1900s, Emanuel Haldeman-Julius was an American publisher who began looking for ways to increase his book sales. Despite the age-old adage of "never judge a book by its cover," Haldeman-Julius was acutely aware of how influential a book's title could be at capturing a reader's attention.
In one famous example, he found that a book, then titled "The Fleece of Gold," had only managed to sell 6,000 copies in one year. Unsatisfied with the number of sales, he changed the title to "The Quest for the Blonde Mistress" and sales skyrocketed, selling over 50,00 copies the very next year!
Nothing else about the book was changed except the title. But by making that one simple change, Haldeman-Julius was able to achieve over eight times as many sales for that one book.
Image via Biblio
Whether it's for a book or an online course, titles matter.
Taking a page out of Haldeman-Julius's book (pun fully intended), we'll also be looking at how to exponentially increases the success of your online course by finding the perfect title. Luckily for us though, thanks to modern technology, we now have the ability to test several headlines at once and we don't have to wait around for an annual sales report to start seeing results.
You probably already have a few headline ideas already for your course, but to find out which one is the best for you we'll be turning to Facebook ads again.
Test each potential headline by running several Facebook ad campaigns at once, to keep things simple you'll want to make the headline the only difference between each campaign.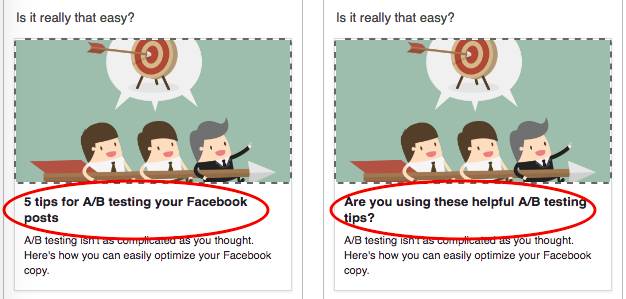 Image via ShareThis
After a few days of running these ads, all you need to do is check to see which ads have a higher click-through-rate to see which headline is grabbing the most attention from your target audience.

Step 4: The Structure of a Successful Online Course
Now that you've successfully validated your topic idea and know for sure that you've got a winner on your hands, it's time to build the actual course!
While ancient philosophers like Socrates and Aristotle could get away with sitting on a rock and spending hours talking about whatever happened to be on their mind at the time.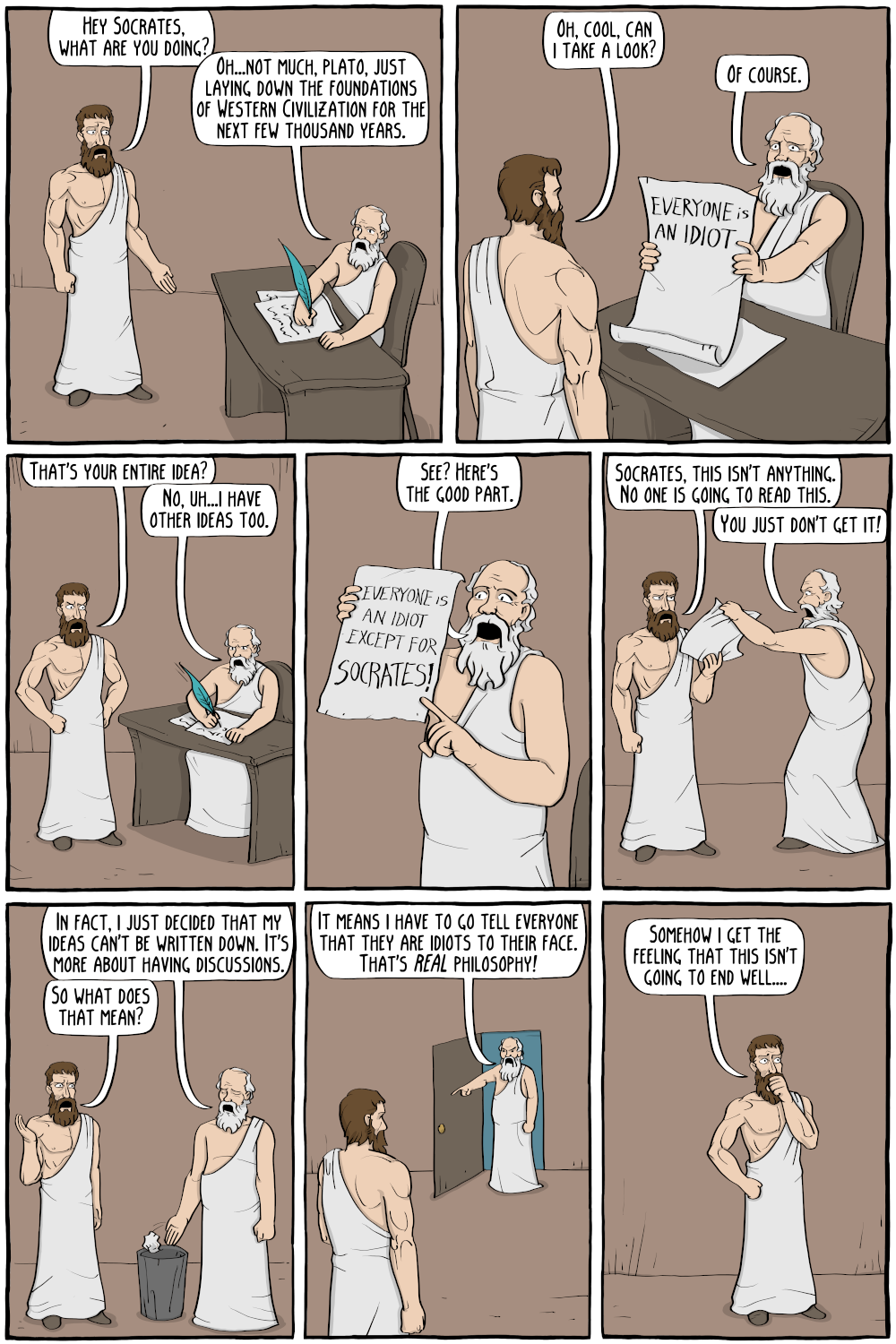 Image via Existential Comics
Modern students tend to prefer a bit more of a structured process when it comes to education these days.
Taking the time to create an outline for your online course will help you organize your thoughts, figure out what your main ideas are, and ensure that your lessons are presented in a clear and logical way.
Essentially, your outline will help you stay focused throughout the entire content creation process and provide your students with a definitive roadmap to take them from beginner to practitioner.
Identify the Outcome
A key thing to keep in mind when it comes to creating an online course is that people aren't paying for information, they're paying for results.
According to a survey of over 1,500 online students, the vast majority of students (73%) reported that their main motivation for taking online courses was to acquire new practical skills or certifications to help them further their career goals.
Image via Best Colleges
When you start outlining your course it can be very tempting to include as much information as possible on the topic and to cover it from every possible angle.
The problem with that line of thinking is that it completely ignores the fact that most people aren't interested in becoming an expert on the topic. What they do want though is to have enough knowledge and expertise to be able to apply what they learnt in real life.
Which is why it's very helpful to start by working backwards when outlining your course.
Ask yourself: Why are they choosing to learn this topic in the first place? What is the specific outcome that they want out of this?
Medical students don't spend eight years in training just so they can impress their friends about the latest medical trivia. No, they spend eight years of reading dry textbooks and learning to fear apples specifically so they can acquire the skills to practice medicine.
Really take the time to understand what results your students are looking for. What are your students trying to build? What are they looking to achieve for their businesses and for themselves?
Once you have a firm handle on that, it'll be a lot easier to figure out what kind of information and lessons to include in your course. Allowing you to keep your course as lean as possible while ensuring that it's still packed with value for your students.
You don't need to teach them everything. You need to teach them what they need to achieve results.
Mapping Out Your Course
Now that we have a thorough understanding of what results our students are looking for, the next step is to figure out what are the essential skills and knowledge they'll need to achieve their desired outcome.
There's nothing more frustrating to a learner than to feel as if they're unable to understand something because the teacher has skipped several important lessons.
Image via Imgur
Remember that the goal here isn't to just give people the answer, because if that's what they wanted then they would have purchased some done-for-you service or product instead.
People choose to take online courses because they want to be able to do it themselves. That means you can't just tell them what to do, but you have to provide them with the ability to understand how and why something is done that way.
Imagine that every person taking your course has absolutely no prior knowledge or experience with your topic. Now, ask yourself: What are the key things they need to learn in order to become an expert?
For example, the team at Digital Photo Mentor understood that there's no point teaching someone how to take a great portrait photo if the person doesn't know the basics of how to use a camera or how to work with light.
Knowing this, they broke down their portrait fundamentals course into six modules with the first lessons centered around the basics before moving onto the more advanced lessons. You can see how the structure allows for each module to build upon the lessons from before, allowing for a neat and logical progression of knowledge for the student.
Image via Digital Photo Mentor
Take some time to seriously brainstorm what lessons you want to cover in your course and begin grouping them into different sections or modules. Each module should be centered around a key skill or takeaway that you want your students to have by the end of your course.
I highly recommend using the following template by Super Fast Business to help you visually map out your course and understand which lessons fit where.
Image via Super Fast Business
While you generally want to aim for around six modules with six lessons each, this is by no means a hard and fast rule. Depending on how complex your topic or subject may be, you can end up with anywhere from a small handful of lessons to over a dozen modules in your course.
For example, Jake Bartlett's class on how to use kinetic type with Adobe After Effects only has 11 short lessons with each lesson designed to teach you a specific skill.
Whereas a more complex topic like CopyHacker's Conversion Copywriting course has 15 different modules, with modules having anywhere between one to five lessons each. Notice how each module is focused on a specific skill or aspect of the topic they're teaching.
PRO TIP: A great place to start when coming up with course content is to see if you can repurpose any of your old content. Repurposing old blog posts, podcast episodes, and YouTube videos where you've discussed similar topics can help you save a lot of time in the process.

Bonus: Troubleshooting Your Online Course
Before you start creating your course though, it's helpful to get an outside perspective and see if there's anything you may have missed out on. The simplest way to do this is to share your outline with your audience or people you trust and get their reaction and feedback.
However, if you have a bit more time on your hands, the best way to troubleshoot your course is to create a mini-version of it and start taking on students.
Essentially, you want to offer the most stripped-down and basic version of your online course. Some course creators will offer a series of live webinars and others might choose to offer it over email.
Whatever format you choose, don't worry too much about making it look super professional as the main goal right now is to gather feedback.
For example, in order to validate and test out the ideas in their Instagram Domination course, Foundr sent out an email asking if anyone would be interested in being a beta tester for an upcoming course.
After gathering their first batch of students, Foundr then held a series of private webinars over six weeks with each webinar focusing on a different module. It wasn't anything fancy, just a simple PowerPoint presentation which went over the key themes and concepts they had outlined before.
Image via Foundr
After each webinar, Foundr would run a lengthy Q&A session afterwards, making sure to gather as much feedback as possible from this first batch of students.
In the end, not only did this exercise significantly help out Foundr in developing their first-ever online course. But that first batch of students also gave Foundr a wealth of social proof in the forms of testimonials and reviews that they could use as part of their marketing.
Crafting the Best Lessons
After outlining the broad concepts of your course, it's time to get into the real "meat" of your course and start working out what your individual lessons are going to look like.
Unfortunately, just because you're an expert on a topic doesn't necessarily make you the best teacher for it. With many first-time course creators make the mistake of overloading their lessons with too much information and end up alienating their students as a result.
There are a number of ways you can approach creating your lessons, but by far the easiest method I've come across in designing straightforward and impactful lessons is to follow this simple formula:
What I'm going to teach you. Give a brief introduction to the lesson and what the student can expect to learn.
Why this is important. Emphasize the importance of this lesson and showcase how this lesson will help the student achieve their goals.
What happens if you don't learn this. Re-emphasize the lesson's importance by explaining what will happen if the student skips this step.
How to do it. This makes up the bulk of the lesson and goes over the exact steps and tactics they need to take to achieve the result.
Action item. End each lesson with a small exercise so the student can immediately start putting the lesson into practice.
For example, if I were to be teaching a lesson on How to Write a Roundup Blog Post, it'd look something like this:
In this lesson, I'm going to go over how to write a roundup post and why you should include it in your content marketing strategy.
You need to learn this because roundup posts are one of the easiest and most effective tactics out there to improve your online presence.
Not using roundup posts means taking more time to achieve results.
Here's a screen share video where I go through how to create a roundup post that you can follow along with.
Write down a list of 10 people you want to reach out to for a roundup post.
PRO TIP: When creating your lessons, keep your modules and lessons as lean as possible.
The fact of the matter is that no matter how engaging of a presenter may be, it only takes about seven to ten minutes for the average person to start losing their interest and focus. Which is why, according to Teachable, you'll find that the majority of lessons tend to be under the 10-minute mark.

Image via Teachable
If you find a lesson running a little too long, it's worth considering splitting it up into two parts or seeing if you can edit it down a little bit.

Step 5: Time to Build an Online Course
You've picked out your course topic, validated your idea and know exactly what lessons you want to teach. Now, let's get into the fun part of selling courses online!
In this section, we'll be going to go over a variety of options you can use to record, edit, and host your online course depending on your needs and your budget.
So, without further ado, let's get into it!
Image via Giphy

Tools for Recording
When it comes to teaching an online course, video is king.
According to a study by Kaltura, 93% of students agree that video improves the learning experience, 91% believe that the use of video has a positive impact on student satisfaction, and 82% agree that it improves student achievement levels.
The two most common types of video used in online courses are:
Talking Heads. This is a great format for explaining less technical concepts and has the added benefit of encouraging your students to develop a better rapport with you as the course instructor.
Screen Recordings. For more complex lessons that require more of a "step-by-step" or "how-to" instruction, then a screen recording is the way to go.
The great news is that you don't need to have HBO-level production quality in order to create entertaining and engaging video lessons. While you could go out and spend thousands of dollars in equipment, all you really need is a decent webcam and a microphone and you're pretty much good to go.
But, if you're looking for better production quality without breaking the bank, then here are some great options for you:
Microphone
If you were to splurge on any piece of equipment I'd highly recommend prioritizing your microphone. Even if your visuals are great, they are not going to help much if your students can't understand what you're saying.
Again, these aren't strictly necessary, but if you were looking to get a new mic, I'd personally recommend: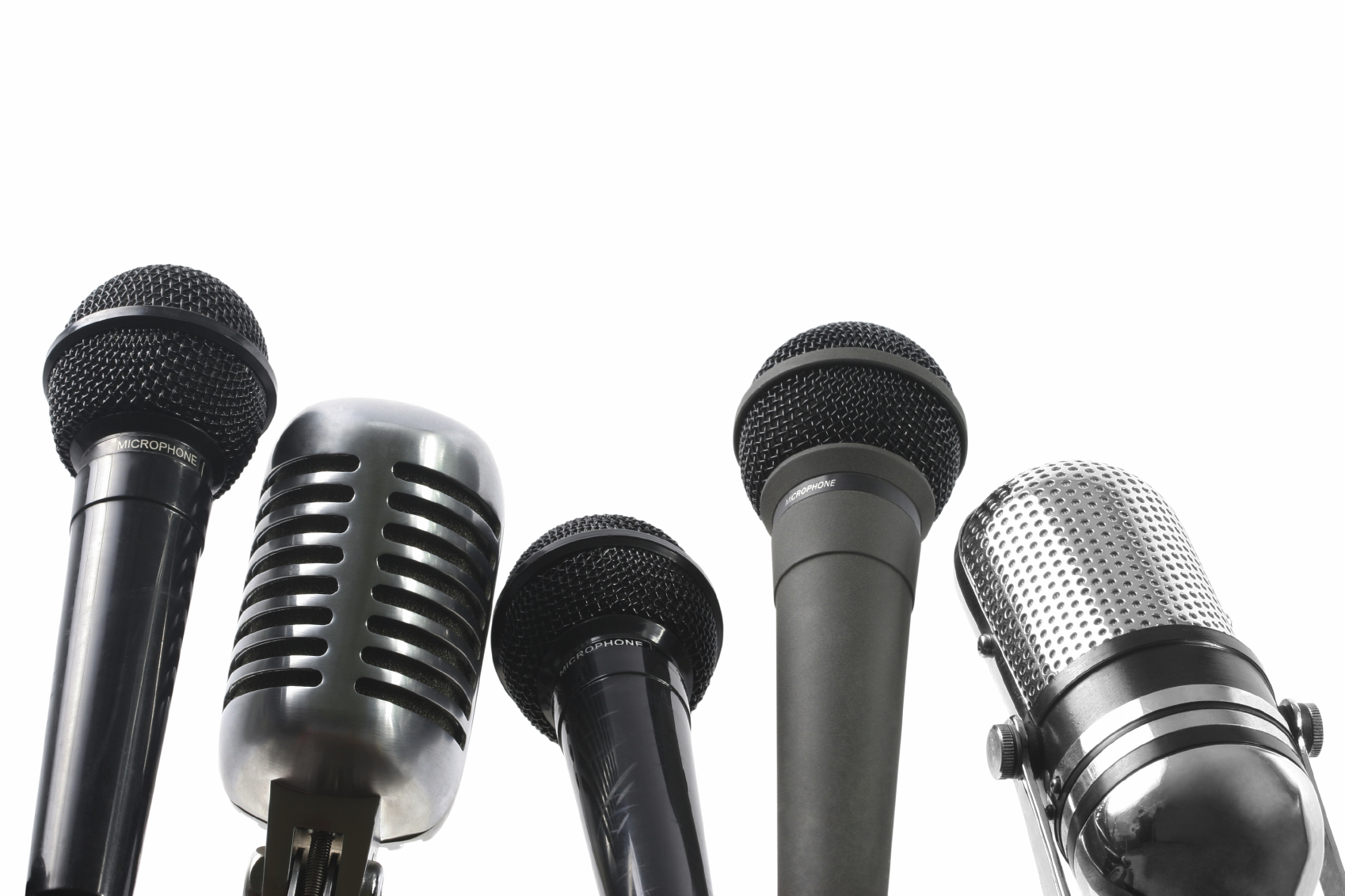 Camera
Most laptops and smartphones already come with a camera that you can use, but if you're looking for higher video quality then you'll want to invest in a digital camera.
However, you'll often find that your smartphone's camera will be more than enough to get the job done and there are a bunch of neat tips and tricks you can use to make your phone footage more cinematic and visually impressive.
Here are a few camera recommendations:
Sony ZV-1. A great beginner camera, you don't have to worry about fiddling with a bunch of different features to start capturing HD video.
Canon EOS Rebel SL3. This is a personal favorite of mine from my student filmmaking days, and I'll always recommend it for anyone looking for a versatile camera on a budget.
Screen Recording
When you're first starting out, you don't need to worry about things like fancy layovers or animations for your screen recordings. In fact, I'd recommend that you don't add those in until you've gathered some feedback from your students.
Which is why using something like Quicktime's screen recording feature is a good place to start because it's free and gets the job done. You can always invest in these options a little later when you have a better idea of what your lessons to look like.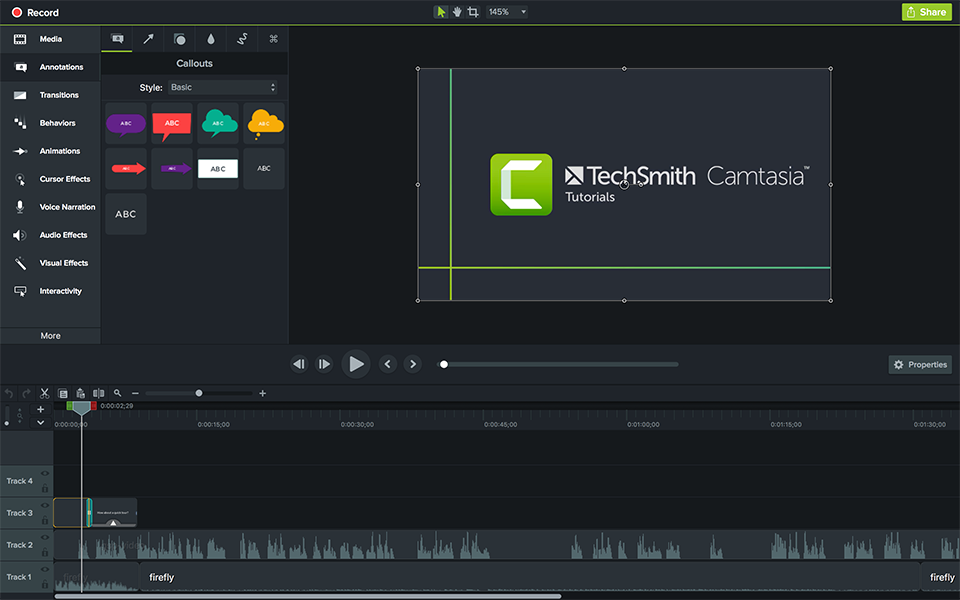 Camtasia. On top of being able to capture screen recordings Camtasia also allows users to edit the footage directly within the program. It also comes with a number of features to help make your videos look more polished and professional.
Screenflow. Probably the best screen recording software out there, Screenflow also has a feature that allows you to do a screen recording of your smartphone as well. In my personal experience, I've found the majority of course creators prefer using Screenflow.
PRO TIP: Don't stress too much about the production quality of your videos for now, especially if you're a first-time course creator. Right now our goal is to just get something out there, we can always re-record or re-shoot these later.
Bonus: Tips for Recording
One of the easiest ways to bore someone to death is to have them watch someone else lecture them about a topic for hours on end. Besides teaching your students, you also want to keep them entertained as well. The more entertained they are, the more likely they will be to stick around and absorb your lessons.
There are no hard and fast rules when it comes to being more entertaining, but here are a few tips you can use to make your course engaging overall.
Mix Up the Formats
Don't feel like you have to be limited to only talking head and screen recordings for your lessons. Look over your lessons and see if there are any other ways you can teach them without resorting to talking heads and screen recordings.
For example, consider presenting one of your lessons as an interactive infographic or holding a roundtable discussion with several other subject matter experts.
Don't be afraid to really think outside the box on this one!
Rehearse
Not everyone is naturally comfortable in front of the camera and it can be very easy to forget your lines and to get intimidated when the camera starts rolling. Even the best actors and performers need rehearsals so there's no reason why you shouldn't too.
Even if it's just reading aloud from your script a few times or practicing in front of someone else, rehearsing will help you get a better feel for what you're saying and make you more comfortable when it's time to record. Plus, rehearsals will help you pick up on any mistakes you might have missed in the scripting process.
Be Authentic
Finally, just be yourself. Don't try to force yourself to impersonate someone else, listen to your instincts and do your best to be as authentic as possible.
Feel free to share some personal stories or anecdotes throughout your lessons to help them "stick" in your students' minds. After all, this is a subject that you're personally passionate and interested about and everyone loves watching people talk about the things they care about, no matter what it is.
Do a dance, wear silly costumes, make up your own words. It doesn't matter what it is you do, as long as it feels like it's authentically you.
Picking a Hosting Platform
Probably the most essential part of selling courses online is figuring out which course builder you're going to use.
Unfortunately, there is no one-size-fits-all solution when it comes to hosting your online course and, with dozens of different platforms out there, it can be difficult trying to figure out which one is going to work best for you.
Broadly speaking, there are three types of course builders you can use, each with its set of pros and cons. Understanding which one is right for you will depend on your individual needs and how you plan on generating revenue.
Listed below are my top recommendations for each type of course builder.
Please do keep in mind that I believe that all of these are strong choices and I'd recommend that you do a little extra research to find the one that best suits your needs.
All-in-One Course Platforms
In addition to providing you with the tools you need to host your online course, all-in-one course platforms also come with the advantage of providing you with an existing marketplace to sell it in.
All-in-one course platforms, sometimes known as marketplace platforms, work best for instructors who don't want the trouble of doing their own marketing. However, unlike other course builders, these platforms can take up to 50% of your revenue in exchange for hosting your course.
This type of course platform is best if your main goal is to generate more exposure for your personal brand or if you're looking to further establish your level of expertise and authority in your field.
Teachable. The great thing about Teachable is that it gives you all the tools you need to effectively market and sell your course. With Teachable you get access to features like the ability to create coupon codes, set up an affiliate marketing campaign, and the capacity to offer a variety of payment options for students.
SkillShare. One of the most popular online course marketplaces out there, Skillshare is perfect if you're looking to teach a very niche topic or skill like cooking or flower arrangement for example. In my opinion, the best feature Skillshare has is it's in-built community platform, giving students the ability to discuss lessons together and upload their work directly to Skillshare.
Udemy. Probably the most well-known online course platform out there, Udemy is perfect if you're looking for a streamlined and easy-to-follow process for uploading and selling online courses. Udemy also comes with several features to help you promote your course such as their affiliate marketing program and the option to be featured in their email blasts.
Standalone Course Platforms
Standalone course platforms are geared specifically towards people who are looking for a simple way to sell branded courses online. The appeal of standalone platforms is that they give you practically everything you need to host and sell your online course including educational resources, templates, and customer support.
This type of course builder is best suited for solo entrepreneurs or small teams who already have a business and a strategy in place for selling their course.
Build-From-Scratch
For the more advanced among us who want complete control over every aspect of their online course, then here are the best tools you can use to do so.
The two main benefits of building your course from scratch are that it's often the cheapest option and you can integrate any number of other plug-ins and tools to customize your course. The main drawback from using this type of course platform though is that it requires a strong level of technical knowledge to use properly and is best suited for people who have previous experience in selling courses online.
Do be aware that the following are all WordPress plug-ins and you will need a WordPress site in order to use these.
LearnDash. Pretty much the go-to tool for anyone looking to build an online course from scratch, LearnDash sets itself apart through its sheer range of integrations and add-ons – such as WooCommerce, Stripe and Zapier – and all for free. Meaning that you can tailor it to fit your exact needs, but do be warned as it can get very confusing very quickly if you're not familiar with how WordPress works.
AccessAlly. Another premium course builder, AccessAlly is great for those looking to build a full-fledged online learning community around their brand with features like a paid membership, private communities, and homework assignments. AccessAlly is fairly easy to use, allowing you to pretty much "plug-and-play" while still maintaining the flexibility of WordPress.
Nice-to-Have
While you don't need any of the following items on this site, they can definitely add a little bit of extra polish to your course.
Canva. Online courses that consist of nothing but video lessons can quickly become boring if there isn't anything to help break it up. You can mix it up by using Canva – or any other graphic design software – to create interesting visuals, infographics and other downloadable assets for your students.
Green screen. The green screen is basically a sheet of green fabric that allows you to swap it out with any background or image you desire in post-production. This is great if you have a limited amount of space to work with and want a more professional-looking background.
Ring light. Lighting is one of the most important aspects of high-quality video production. A ring light allows you to cast an even light and reduces any blemishes you might have. Although, you can easily achieve the same effect with a few desk lamps and the right lighting setup.
Tripod. If you're planning on filming anywhere outside your home or studio then you'll need a tripod to keep your camera stable. If you don't have a large camera you can also get a miniature tripod for your smartphone.
Gimbal. Basically a steadicam for your smartphone, a gimbal is a very simple device designed to allow you to film handheld footage without any of the shakiness that normally comes with it.
Teleprompter. If you prefer scripting your lessons down to the T, then a teleprompter app can be very useful for you.
Studio. For that super professional look and feel you'll need a studio. You either set up your own home studio or you can always hire a professional one. Do be warned that this can be very expensive and is only recommended for experienced course creators who have a very clear vision of what they want.
Professional Editor. Using platforms like Upwork or HubStaff Talent, you can easily outsource the entire editing process to someone else if you'd like.
Step 6: The Top 5 Differences Between Successful and Unsuccessful Courses
Congratulations! By this point, you've successfully created all your content and you're pretty much at the finish line.
But before we go ahead and click "Publish" on your new course, there are a few extra details left to get through first. Unfortunately, you're not going to automatically start making a boatload of money just because you have a shiny new course.
In fact, according to a survey by Mirasee, only 17% of online course creators would consider their courses to be successful, with a third of respondents saying that were either somewhat or definitely unsuccessful.
Image via Mirasee
Much like how turtles and tortoises are both shelled reptiles that kind of look the same but are actually very different (one, for example, has the distinct advantage of being trained in the art of ninjutsu), there are several important differences between a successful and an unsuccessful course.
To ensure that none of your hard work has gone to waste and that you're setting yourself up for the best possible chances of success, here are the top 5 differences that set successful courses apart.
Community
Just because your course is online doesn't mean you don't need to create a community.
For one thing, multiple studies have proven the overwhelmingly positive impact that community has on learning and how we learn better when with others. Online learning can quickly become very boring if your students don't feel like they have anyone to interact with.
Learning has always been a social experience and allowing your students to interact with one another will not only increase student satisfaction but also encourage them to become more invested in your brand as a result.
According to a survey of Fortune 500 brand managers, 86% of respondents reported that they experienced a "deeper/richer insight into customer needs" and 82% say they have gained the "ability to listen/uncover new questions." Furthermore, another study by CMX media discovered that 86% of marketers believe that an online community benefits all core business operations.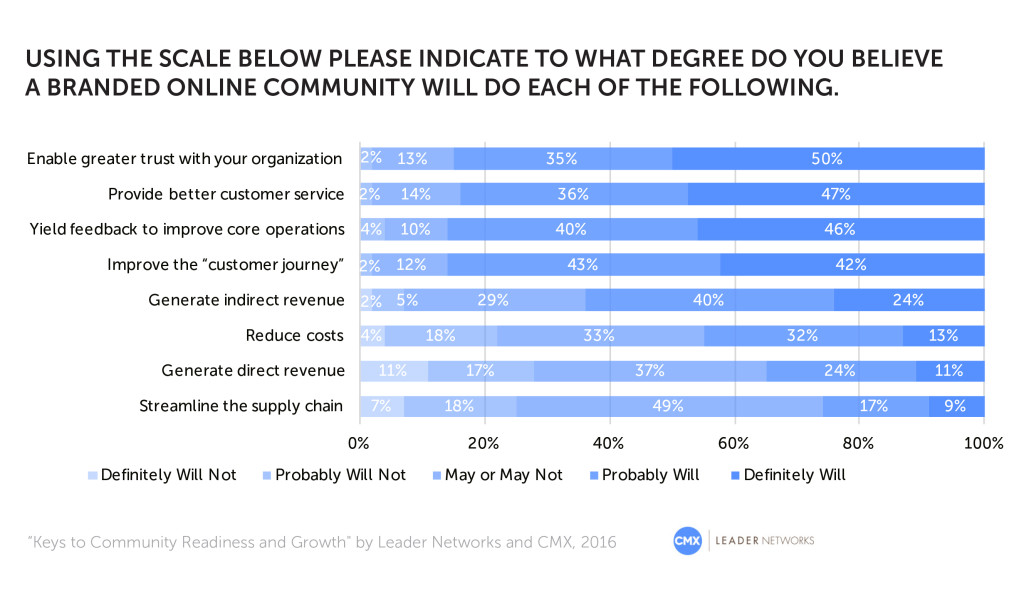 Image via CMX Hub
The key to building a thriving online community around your course is to make sure that you're giving your students a reason to consistently engage and interact with one another. You can't just create a Facebook group and call it a day.
For example, take a look at how we manage Interact's own Facebook community. You can see how we routinely hold events and activities that we know our community members would find valuable such as live AMA where we answer our user's most pressing questions.
The best thing about the group though, in my opinion, are the community members themselves. You'll often find community members posting their latest quiz into the group asking for feedback and they can always expect to receive a load of constructive criticism, comments and just all-round positive support from their fellow community members.
Not only does our Facebook group serve as a fantastic place to build a community around our brand and provide further value to our users, but it also helps us gather vital insight into the different ways people are using our product.
Active Learning / Engagement
Something to keep in mind is that nothing will kill the success of a course faster than boredom. It's not enough to just sell someone a course, you need to be able to keep them engaged the whole way through.
Keep your students engaged throughout your entire course by mixing up your content and giving them opportunities to do more than just stare at a screen for hours at a time.
An easy way to do this is to simply add quizzes throughout your course. On top of giving your students something to do, quizzes also give them the opportunity to reinforce what they've just learnt and to test their knowledge.
You can see how Medisolv does this with their MACRA Mind Game quiz. It's a very simple 12-point quiz that's designed to immediately test a student's knowledge about a particular piece of legislation called MACRA. Upon completion, the student then immediately receives their results and are shown what they got correct or incorrect.
Image via Thinkific
Don't be afraid to think outside the box when coming up with ways to engage your students.
Consider including downloadable content like checklists, templates or worksheets for certain lessons. You can even further foster that sense of community around your online course by encouraging people to submit their work into your online community in order to receive feedback from other students.
Tangible Results and Progress
One of the core tactics to keep your students motivated and engaged the entire time is to ensure that they're achieving tangible benefits throughout the entire course.
One way to do this is to incorporate digital badges as part of your online course. Everyone enjoys being recognized and rewarded for their accomplishments and – similar to a certificate or diploma – offering digital badges is an easy way for your students to publicly showcase the skills and knowledge they've gained from your course.
While this does not seem like much, this can have huge results on the level of engagement people have with your course.
Nowhere is this more evident than with IBM's Digital Badge Program. After noticing that only a small portion of students were actually completing their courses, IBM began offering digital badges as a way to incentive and encourage more engagement.
Within weeks of this doing this, IBM's courses began seeing triple-digit growth in every area from student enrollments to the percentage of students completing courses.
Image via IBM
On top of being a reward and a form of accreditation for students, digital badges also help encourage advocacy and help spread awareness for your course.
You can see how HubSpot does this with their flagship courses. Upon completion of a course and its assessment, the student then receives a badge that they can then easily add onto their website or LinkedIn profile.
Image via Hubspot Academy

Social Proof
A big part of getting selling courses online is being able to convince prospective students to trust you enough to part with their money. You can assure someone that you're an expert all you want, but chances are they're not going to believe you on your word alone.
Which is exactly where social proof comes in.
At the very end of the day, we humans are inherently social creatures that are afraid of going against the wisdom of the crowd. Whether you realize it or not, we're all naturally afraid of making the wrong decision and will often turn to others for advice.
According to a study by Stackla, a whopping 79% of consumers agree that user-generated content has the biggest impact on their purchasing decisions.
Social proof is all about leveraging that quirk in the human brain and helping you establish that sense of trust and authority by showcasing your most successful students.
The best way to utilize social proof is in your marketing. Adding positive testimonials from past and current students is a great way to quickly establish trust, which is why it's so very important that you do everything you can to support the success of your students. The more your students succeed, the more you'll succeed.
A great example of social proof in action is CG Spectrum's "Introduction to 3D Animation." You can see how they leverage various forms of social proof on their sales page including professional credentials of their instructors, testimonials from past students, and even logos from notable brands.
All of this immediately communicates the type of value someone can expect from the course and the credibility of the people teaching it.
Constant Improvement
The last, but certainly not the least, element that all the best and most successful online courses in the world have in common is that they're always improving.
There will always be something new to teach, some new angle to cover, and some part that can be improved upon. As a bona fide course creator, your job now is to make sure that you're staying as up-to-date as possible.
Constantly keep yourself in the loop by constantly asking for feedback from your past and current students. Your students will always be the best source of information on how you can improve.
Save yourself some time and automate the entire process by building a simple email sequence that automatically reaches out to students a week or two after they complete your course.
Image via Sumo
I guarantee you'll be surprised at all the little things you can be doing to dramatically improve your course, from simple things like adding some new lessons to even suggestions on how to improve the overall user experience.
Step 7: Pricing Your Online Course
How much should I charge for my course?
It's a tricky question and one that many course creators struggle with. After all, in an age where everything is "googlable," why should anyone pay you for information they can access for free somewhere else?
What we do know is that many course creators are making the mistake of undercharging. While the majority of creators want to price their course between the $100 to $499 range, only two-thirds of them do so. Even more troubling is that even though only 1% of creators want to give away their course for free, a shocking 19% of all course creators do so anyway.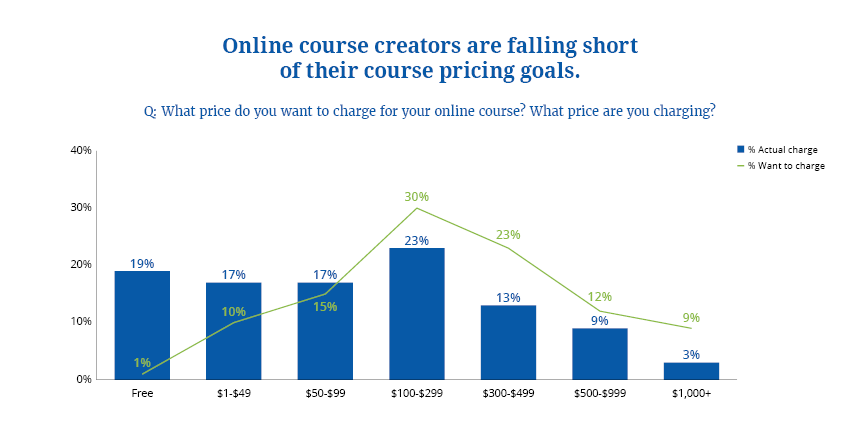 Image via Mirasee
It can be tough trying to figure out what the best price is for your course, however (and it's very important you remember this) do not be afraid to charge what you're worth.
There are a number of factors that you have to consider when working out how to price your course but, to keep things simple, I'd recommend focusing on the following three as a start:
The Value of the Transformation
Even though anyone could theoretically access that information anywhere else for free, it's important to remember that you're offering more than just education.
The real value of your course lies in the fact that you're offering a proven structure that leads to real results. Consider how much time you're helping your students save by taking your course compared to if they had to figure everything out by themselves.
Image via Thrive
Put yourself in your student's shoes and think about the results you're helping them achieve and the value of having this new set of skills and knowledge.
Also, make sure to take into account the value of things like having access to a like-minded community and the amount of support you give. All of these things are worth charging a premium for.
Your Overall Sales Funnel
The next most important factor to consider is where exactly your course fits into your business overall.
Going back to Step 1 of this guide, take a moment to review how you planned on making money with your course.
If you're looking to sell your course as its own product then you'll want to offer your course at a higher price. Another option to consider is offering a basic and an advanced version of your most expensive course and even offering a payment plan or subscription option.
However, if you're planning on using your online course as a lead magnet with plans on upselling or cross-selling your students later down the road, then it would be in your interests to release your course for free or for a relatively low price.
Later did this by offering new users a free online course designed to onboard them and teach them the basics of Instagram marketing. Within three months of launching their free course, Later saw a huge uptick in paying customers seeing results like a 320% increase in customer retention and a 368% increase in paid plan purchases.
Your Income and Revenue Goals
Of course, as always, one of the most important elements to consider when pricing anything is your own income and revenue goals. By working backwards from your revenue goals we can get a rough baseline of how much you should be charging in order for your course to be profitable.
For example, let's say that your revenue goal is to make $100,000 within 12 months and you expect to serve 150 students with your course. From here it's just a matter of simply dividing your revenue goals by the number of students you plan to teach:
$100,000 ÷ 150 = $666
Now we have our baseline price starting from $666 that we can work around and adjust accordingly depending on other metrics like the cost of customer acquisition and conversion rate.
Although, do be wary of your expectations concerning the number of students you'll have. Even though the majority of course creators expect to have over a thousand students, 49% of all online courses will have fewer than 20 students!
Image via Mirasee
PRO TIP: Remember that your price is not set in stone. As time goes by, you can raise or lower your price depending on the feedback you receive.
You can also find your pricing sweet spot by testing different price points and observing how the market reacts. Start off by offering your course at a low price and begin gradually increasing the price until you hit a point of resistance and your sales start to drop off.
Image via Thinkific
As with most things, this isn't something that you have to get 100% correct on the first try.
Conclusion
And there you have it!
A complete and utterly comprehensive guide on how to successfully sell courses online!
The only thing left for you to do now is get out there and start selling some online courses. As you can see, creating a successful course does take quite a bit of hard work, but it doesn't mean that it's impossible.
As you can see, there are a load of benefits that come with selling courses online and there is no better time to do so than right now.
Thanks so much for taking the time to read through this monster piece and I hope that it proves extremely useful to you in your course creator journey.